It is hard to beat the fresh seafood, waterfront views and diversity of cuisines in Sydney. From award-winning restaurants, cute tearooms, intimate wine bars and innovative new restaurants, Chinatown dazzles with a wealth of Japanese, Vietnamese, Chinese and Thai restaurants, while waterfront restaurants at The Rocks and Darling Harbour boast spectacular views of the harbour.
This lively Italian diner is from Swillhouse, the same group behind Restaurant Hubert. It shows – the place has an ineffable cool and gently subversive food that often seems traditional at first glance. Case in point: the signature trippa alla romana (braised tripe), which employs cinnamon, cardamom and garam masala in place of the expected Roman flavours. Pastas play it straighter but offer no fewer thrills.
Dinners at the dim-lit Ester don't feel like a big occasion, even though Mat Lindsay runs one of Sydney's most inventive and consistently delicious menus. The place has an easy, effortless feel that off-duty chefs have fallen hard for, along with the rest of the city. It helps that the set menu (a la carte is also an option) comes in under $100 and includes the restaurant's many woodfired hits (classic such as the potato bread, blood sausage sanga and king prawns figure frequently). Bonus points: confident, knowledgeable staff and a cracking list of minimal-intervention booze from co-owner Julien Dromgool. This is everything great about cutting-edge dining in Sydney.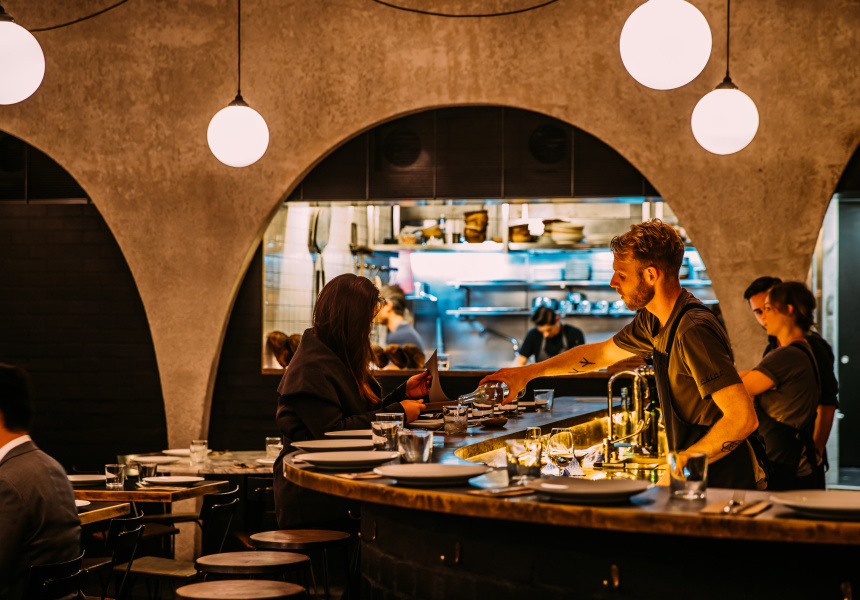 Poly | Surry Hills
Ester's younger sibling is half restaurant, half wine bar and lives in a raw, basement-like space. Expect a long wine list of both classics and genre-busting naturals, plus an innovative, ever-changing snack menu focused on woodfired flavours and eating with your hands. One of our favourite dishes to date is crisp squares of honey- and five spice-marinated pig's ear served on a skewer. Once again, the staff is possessed with noticeable poise. Choose the wine and ask for matching food, or chose the food and ask for matching wine. Either way, it's all memorable.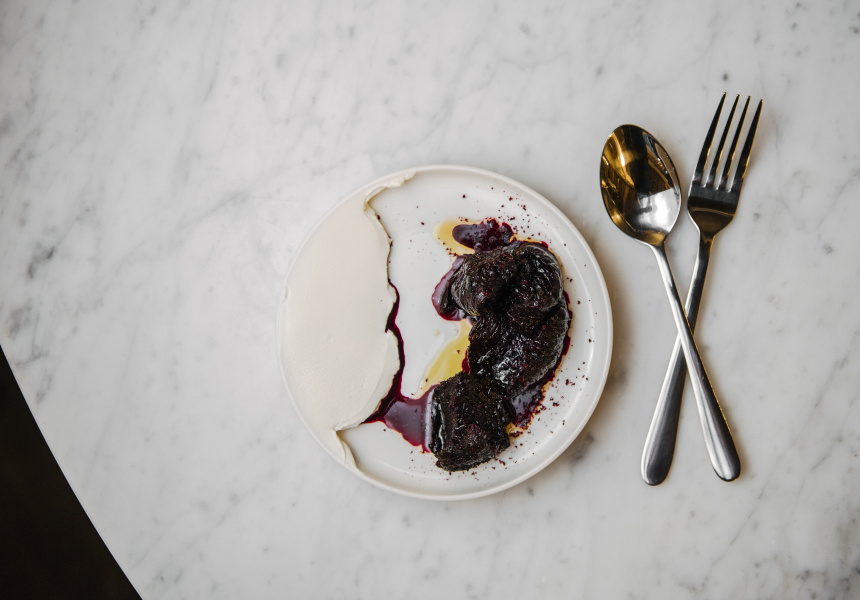 One of Chablis and Burgundy and post-lunch Brandy Alexanders, where everything is clothed in linen and the ceilings are made of wicker. This is not a place to do things by halves. The $125 opener of hand-picked mud crab, dressed tableside with a tomalley emulsion and a lemony mayonnaise, is still essential ordering. But there's fun to be had around the edges; the toasty fingers of brioche smeared with chicken-fat butter and overloaded with trout roe, for one. Ruffled reginette pasta with red mullet and sea succulents and a pretty mandarin and yoghurt slice show off Jordan Toft's eye for invention, underlined by a sure touch. With the grill and the Josper oven, he lets good produce lie, elevating it with a few spare details and focusing on precision and timing – properly roasted flathead comes with a brown butter and caper sauce cut with lemon; a blushing duck crown is glazed with quince. Add floor staff perfectly at ease in the setting and Bert's is a destination to settle into – for a good time, and a long time.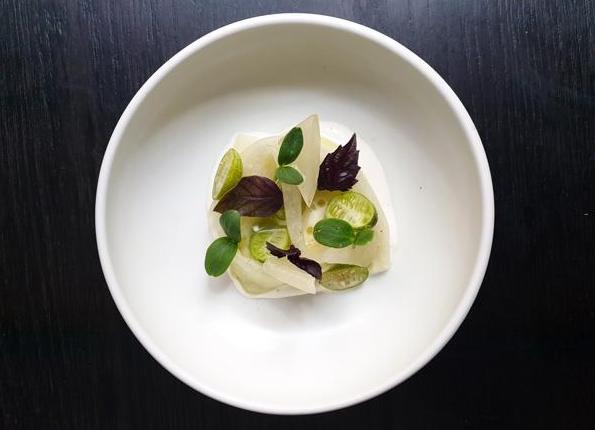 Located in Woollahra Hotel, Bistro Moncur remains a favourite of eastern suburbs clientele for its rich Gallic fare and award-winning wine list. The special thing about Bistro Moncur is its comforting stability. Patrons have been flocking here since 1993 for french onion soufflé, gratin and port sausages. The kitchen knows the value of delivering much-loved meals and their focus on fabulous ingredients keeps things fresh.
Mr. Wong does Cantonese-style food in a larger than life way. Spread over two levels of the establishment building and serving up a selection of up to 80 dishes, it's a big affair. Yet somehow the restaurant still manages to feel intimate, with nooks for two, dim lighting and moody jazz. At the helm is executive chef Dan Hong, who brings his energy and creative flair to the kitchen. Barbecue ducks are a crowd favourite, as is the lunchtime dim sum menu by Michael Luo. With such an extensive menu and wine list to match, arrive prepared to make some tough choices.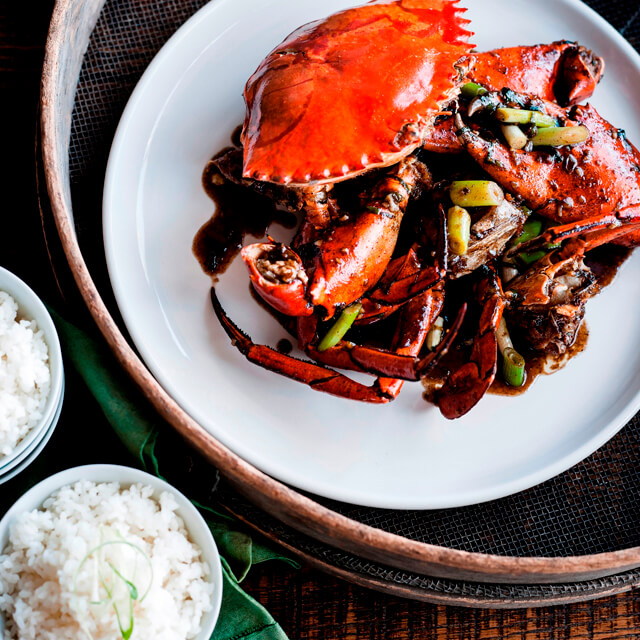 Cirrus | Barangaroo
Second only to Saint Peter in the art of seafood cookery. While Brent Savage and Nick Hildebrandt's Barangaroo restaurant is similarly interested in issues of sustainability, this waterfront restaurant is more focused on luxury. An all-Australian seafood tower, multiple caviar options and an unrivalled selection of chablis are proof of that.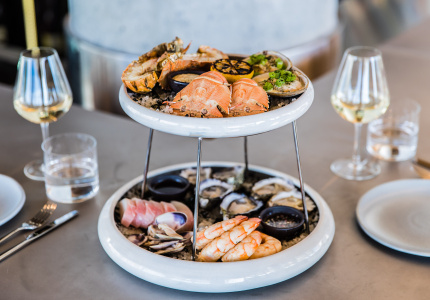 Want more?
Check out LP's Quality Meats, Cho Cho San and Sokyo for more great eats.