Byron Bay is the perfect place for a romantic getaway. If you are looking for a place to eat delicious food, cheers to the miracle of your unique love, and stare lovingly into each other eyes here are some great options.
Enjoy cheese and oysters at Balcony Bar
Balcony Bar is just meters back from the legendary Main Beach. Being that close to the sea, it's no wonder then that this place prides itself on it's locally and sustainably sourced oysters. You and your date can enjoy a plate of fresh oysters, a little something from their incredible cheese selection and some of the venues creative cocktails in the exclusive private dining room.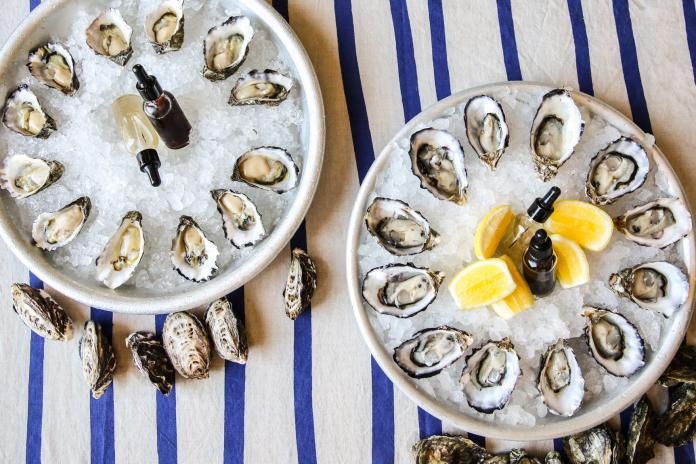 Graze at Elements
Relax by an incredible infinity pool and enjoy a dinner romantically lit by firelight. Not only does Elements offer the perfect elegant and romantic atmosphere for a date but the food at this venue is exquisite, all locally sourced with plenty of vegetarian and gluten-free options.
Fig Tree
Fig Tree is a restaurant located in a beautiful old farmhouse perched a top of a hill with stunning views overlooking Byron Bay. Many of the ingredients on the menu are harvested from the restaurant's garden. This venue is a very popular location for weddings, which gives you a good idea of the romantic atmosphere it promises. If you are looking for somewhere to bend a knee, you can't go wrong with this Byron Bay establishment. And who knows, all things going to plan you may return in a number of months for your big day.
Fleet
Fleet only seats 14 people at one time and is all about exclusivity, perfect for when you want to make your date feel really special. The menu is made up of a few small dishes that focus on primary ingredients. If you are a pair of foodies, you can opt for the degustation which includes eight small plates paired with an incredible selection of local wines and beers.
Three Blue Ducks
For a refined, rural dining experience under the stars, look no further than the Three Blue Ducks. This rustic farmhouse sits in an 80-acre farm, offering an ambitious menu featuring classic Australian fare with a few Asian-inspired twists. The atmosphere may be casual, but the quality of the experience is anything but.