Nowhere mixes laid-back with luxury quite like Noosa, which conjures both nostalgic summer holidays and romantic, upscale honeymoons. But in recent years the town has made a name for itself as one of the country's most exciting food destinations.
From fine dining with waterfront views to casual eateries dishing up mind-blowing international cuisine, Noosa takes its food very seriously. With so many incredible restaurants, it can get a little overwhelming to choose. So, we've done the hard work for you and narrowed it down to our picks of the best restaurants in Noosa.
Open Mon-Sun 7:30am-11:30pm
With absolute beachfront positioning, this restaurant will delight the senses before you even take a seat. Inspired by the amazing local produce of the region, Bistro C's menus showcase the changing seasons in carefully created dishes.  Open for breakfast, lunch and dinner, the folks at Bistro C are serving up culinary delights at all hours of the day. From cauliflower, pea and ricotta cake, to caramelised pork belly with coconut and lychee salad, Bistro C's menu is as versatile as it is delicious.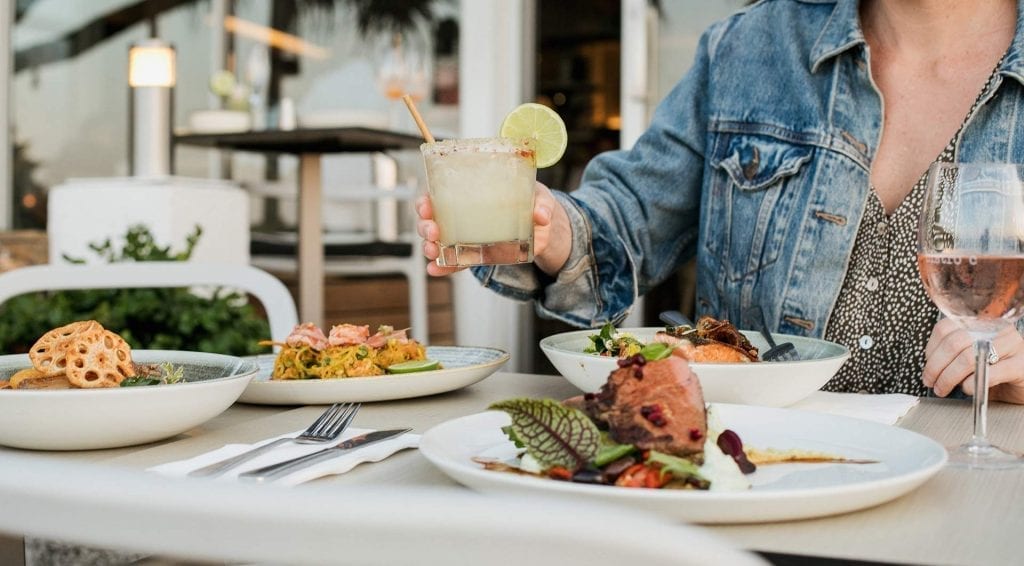 Open Mon-Sun 12pm-12am
Sails' natural understated elegance is framed perfectly by 180 degree views of Laguna Bay. Both the food and venue are complemented by an award winning wine list, where three working cellars house one of the largest wine collections in Australia. Executive Chef, Paul Leete, presents a creative fusion of modern Australian cuisine, while keeping a strong focus on fresh, seasonal produce. Paul combines ingredients, sourced with integrity, to create clean, thoughtful and uncomplicated menus.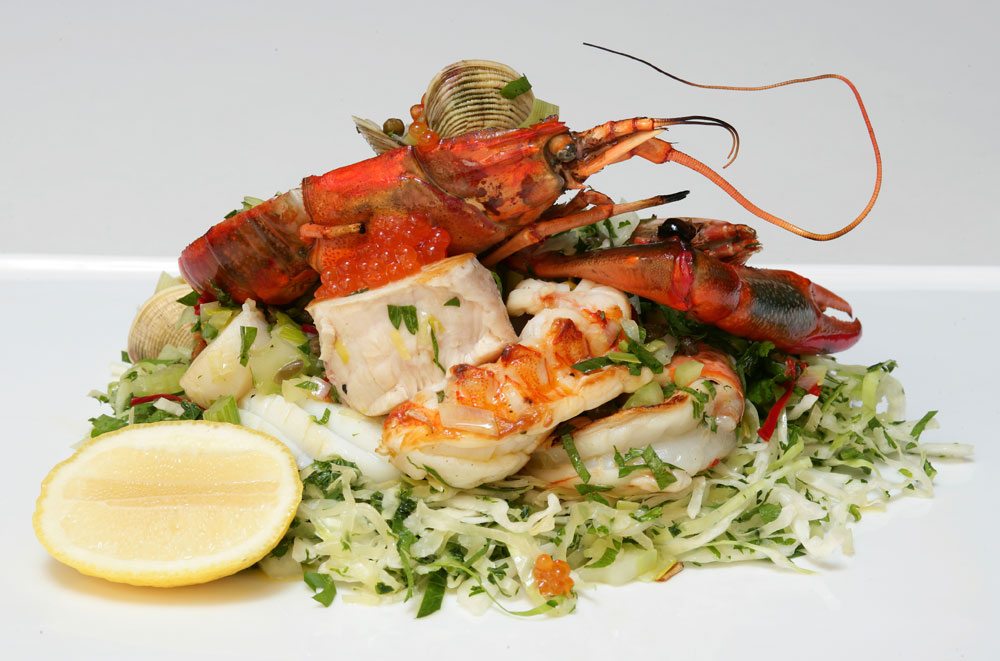 Open Mon-Sun 12pm-11:30pm
The lads at Sum Yung Guys are extremely passionate about serving up Asian cuisine, and it shows through droolworthy menu. Featuring the likes of short ribs, Mooloolaba prawn toast, BBQ Malay chicken and aromatic curries, be sure to cap off your dining experience with the vanilla ice cream with pineapple caramel. You'll be tricking your tastebuds into thinking you're on a resort holiday in Thailand with the first few bites.
Open Mon-Thurs & Sun 6am-9pm, Fri-Sat 6am-10pm
What better way to spend your time in Noosa than upon the award-winning, waterfront Noosa Boathouse. Located along the Noosa River, the three-level floating boathouse offers 180-degree views across the water from every side of the boat, to be enjoyed over the locally harvested seafood and beef.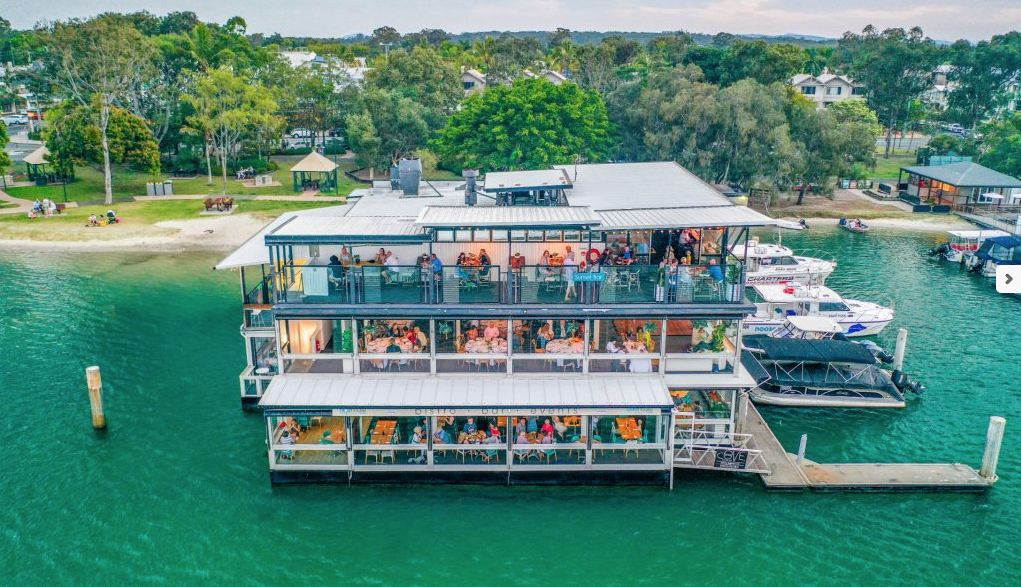 Open Mon-Thurs 5pm-10pm, Fri-Sun 5pm-11pm
You'll be wooed inside by the nautical-cool decor, chilled tunes and breezy, beachy vibes but you'll stay for the pizza at El Capitano. You'll be hard-pressed to find a better slice in town, especially when it comes to their organic sourdough base that's been through a 72-hour fermentation process. The slow natural leavening gives the dough its unique flavour and makes the crumb slightly chewy, slightly crunchy and slightly sweet.
Open Mon-Sun 9:30-5pm
Although Spirit House is a little drive inland from Noosa, we think it deserves a spot on this list. Romantic dinners, partying with friends in a private courtyard, or celebrating weddings and special occasions – Spirit House is a perfect recipe for a dining experience to remember. Set in lush tropical gardens nestled around a tranquil pond, at sunset Spirit House turns into a magic wonderland which will take your breath away.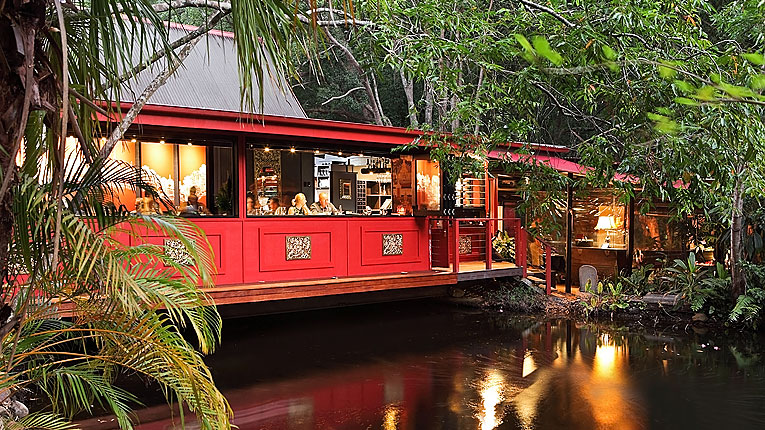 Open Wed-Thur 6am-9pm, Fri-Sat 8am-10:30pm, Sun 7am-3pm
If you're yet to experience the breathtaking beauty of Noosaville, head over to Thomas Corner to dine in a modern industrial setting with tranquil views of the boats, pelicans, and gum trees that line the riverbank. The menu here is essentially Noosa on a plate, with all ingredients sourced locally. It's hard to go past the local figs paired with goats cheese and maple-roasted pecans, and the locally-caught fish of the day is always a safe bet.